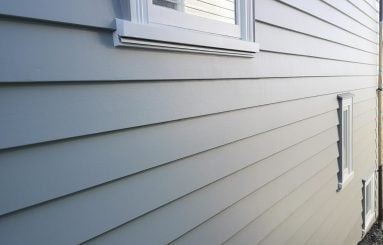 F1E on pine radiata weatherboards – within 1m of a boundary – Type A.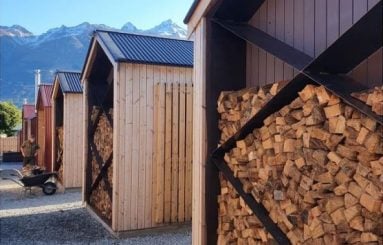 Blackthorne Lodge – F1E no topcoat on JSC TMT Taiga (Lunawood) – was used to avoid sprinklers over firewood storage (an accelerant) – Glenorchy Alpine Base Camp.
An exterior grade intumescent coating was needed as part of the VSBA bushfire school safety program. Mitigating bushfire risk on external timbers.