Solution
Fireshell F1E was applied to posts, facia, doors and windows to reclassify non compliant timber species as bushfire resisting timber under BAL19 classification.
Outcome
Client retained existing substrates achieving a cost effective solution to replacing timbers.
Product Review
We built the grey into the colour scheme. This also allowed us to retain the old verandah, french doors and the windows.  
Once again thanks for your assistance and the opportunity to use the Fireshell product which worked really well for us.
Phil Lumsden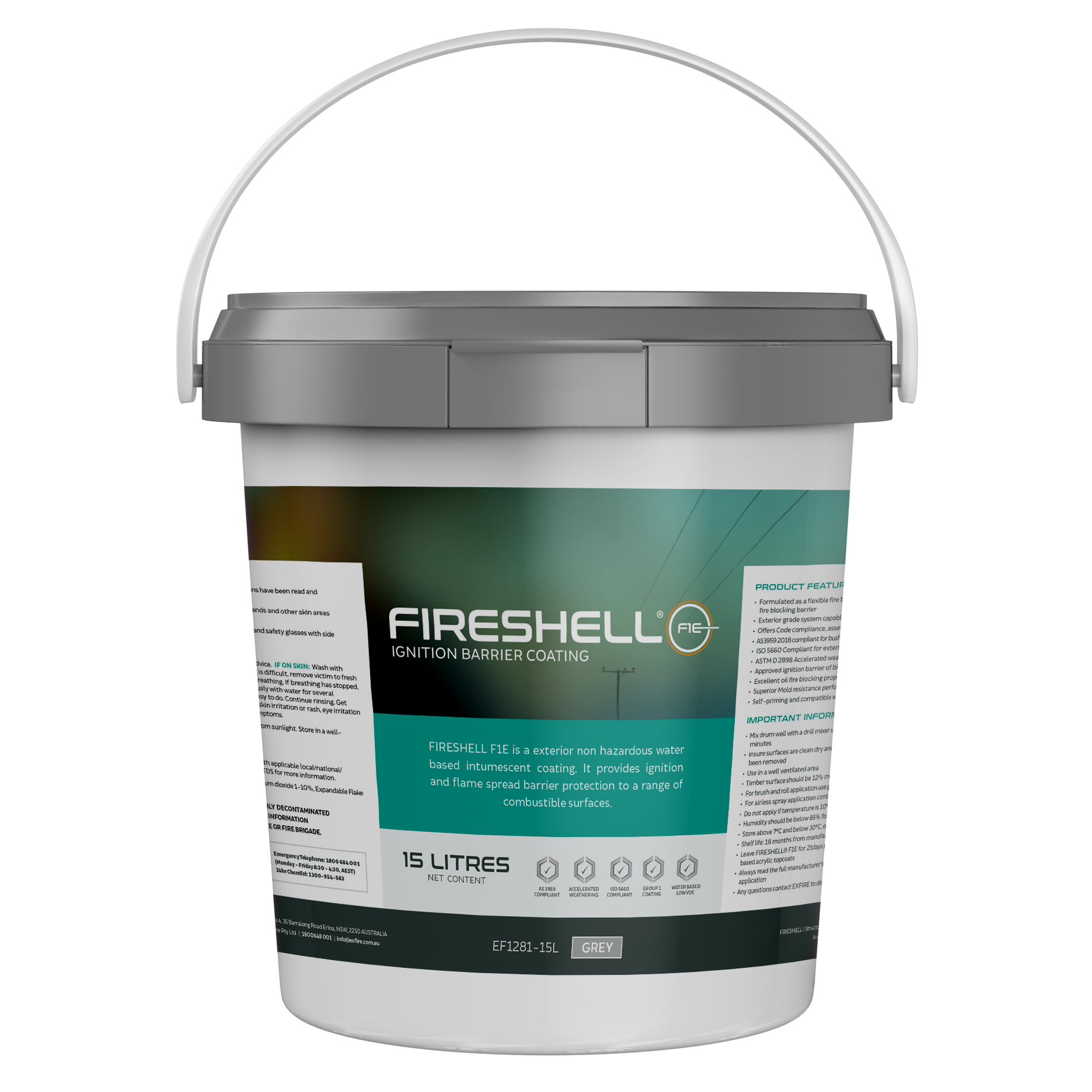 Fireshell® F1E
Fireshell® F1E is an exterior, waterborne, non-hazardous, self-priming, flexible intumescent coating.
It provides an ignition and flame spread barrier on external combustible surfaces. Achieves AS3959 bushfire resting timber compliance including accelerated weathering compliance for softwoods BAL12.5, BAL19 & BAL29. ISO 5660 compliant for external timber cladding and a range of risk reduction solutions for external combustible surfaces.

Buy Fireshell® F1E