Challenges
Finding a solution preserved the heritage significance whilst still meeting the performance requirements outlined by the project Fire Engineers and certifiers onto external timber surfaces is a tough ask.
Solution
Deemed to satisfy non-destructive solutions to achieving compliance for heritage timbers inside the proximity to boundary regulations. The Fireshell F1E exterior system offers an alternate solution to achieving compliance.
Fireshell F1E was utilised as a part of a fire-engineered solution to treat existing weatherboards and facia on multiple heritage properties as part of the fire upgrade.
Outcome
Heritage significance was preserved whilst unanimously providing a realistic and cost-effective solution using the Fireshell F1E. Its unique set of test results for ISO 5660, AS3959 and AS3837, combined with class-leading accelerated weathering performance results equates to Fireshell F1E being a long-term exterior ignition barrier coating solution.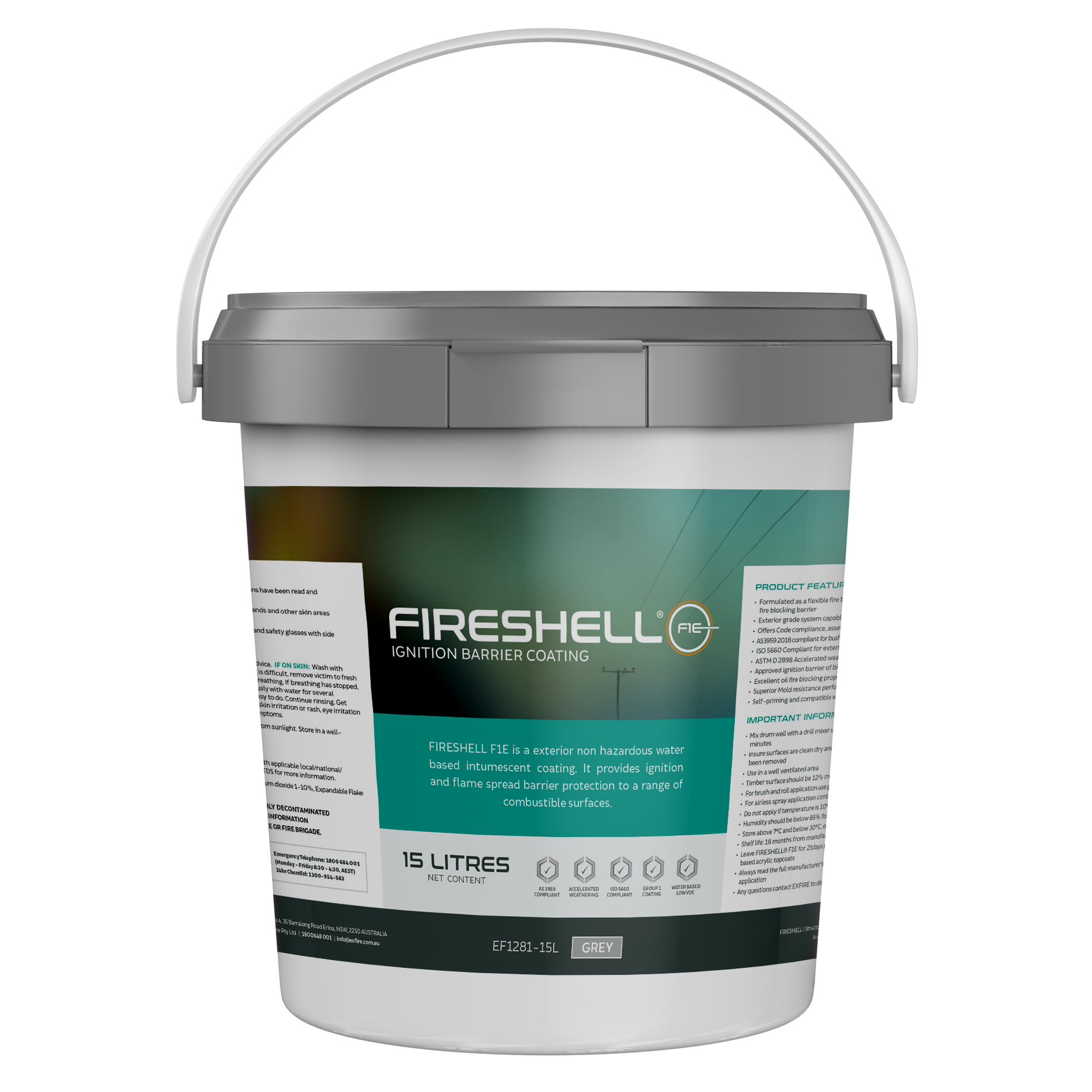 Fireshell® F1E
Fireshell® F1E is an exterior, waterborne, non-hazardous, self-priming, flexible intumescent coating.
It provides an ignition and flame spread barrier on external combustible surfaces. Achieves AS3959 bushfire resting timber compliance including accelerated weathering compliance for softwoods BAL12.5, BAL19 & BAL29. ISO 5660 compliant for external timber cladding and a range of risk reduction solutions for external combustible surfaces.

Buy Fireshell® F1E