Challenges
Boundary constraints and tight construction timelines mean the 1m distance could not be maintained and specified cladding materials could not be changed.
Solution
Fireshell F1E allowed for the reclassification of the pine cladding to meet the Type A construction heat release values and the specified cladding material to be utilised.
Outcome
Pine weatherboards could be utilised on the build and meet the client's cost and architectural finish requirements.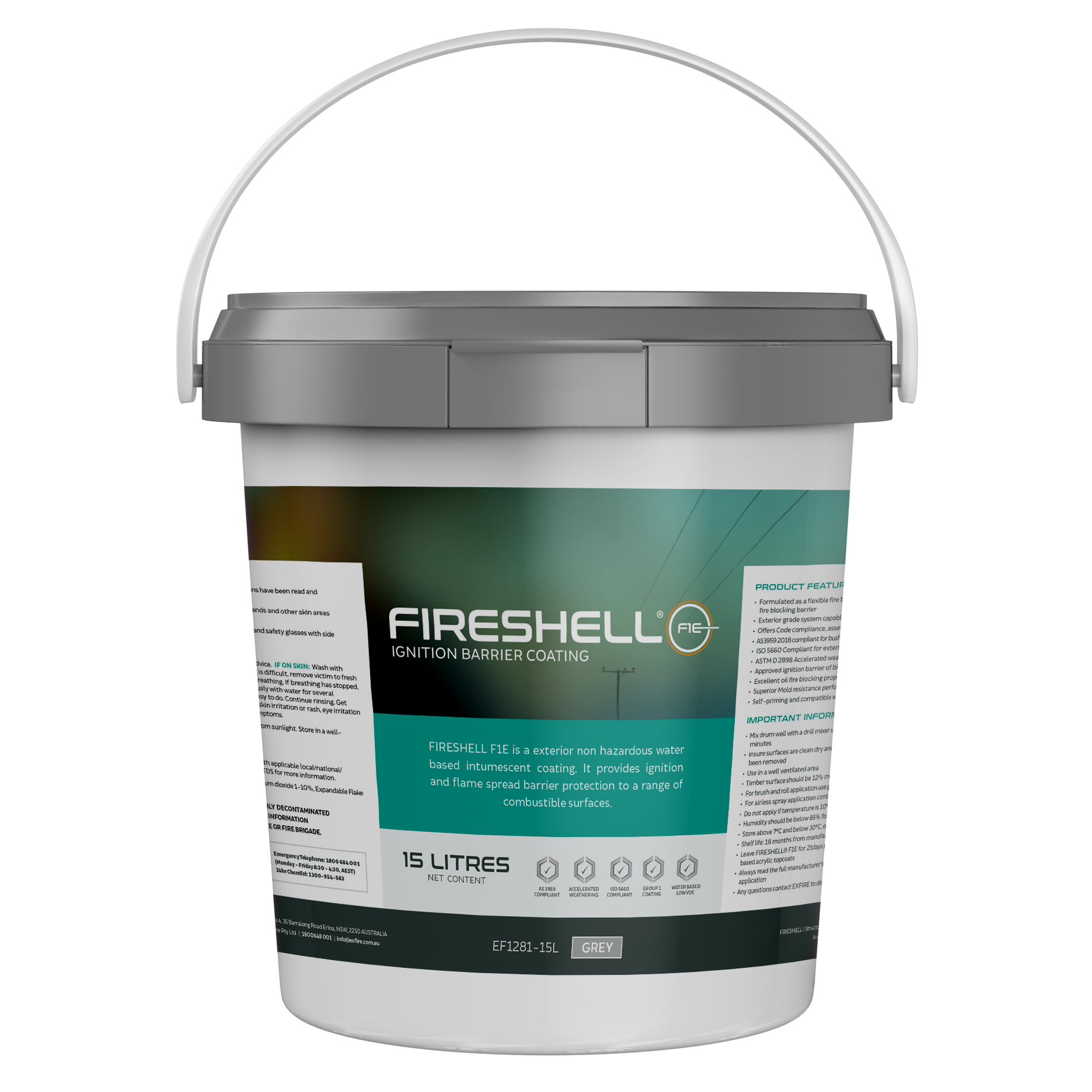 Fireshell® F1E
Fireshell® F1E is an exterior, waterborne, non-hazardous, self-priming, flexible intumescent coating.
It provides an ignition and flame spread barrier on external combustible surfaces. Achieves AS3959 bushfire resting timber compliance including accelerated weathering compliance for softwoods BAL12.5, BAL19 & BAL29. ISO 5660 compliant for external timber cladding and a range of risk reduction solutions for external combustible surfaces.

Buy Fireshell® F1E