Challenges
Finding suitable bushfire resistant timber in the member sizes or cladding subfloors and steel structure options to meet the requirements were adding extra costs for the client. It was proving difficult to build the home in line with the look and feel that the client desired.
Solution
Fireshell F1E was applied by brush and roll to all required surfaces. Some surfaces were coated prior to installation and touched up in place and other areas coated in place. The F1E grey was utilised and suited the project's colour scheme.
Outcome
The Fireshell F1E coating system allowed the client to utilise treated pine, rather than the other alternatives of compliant hardwood, steel or enclosing the subfloor.
The Fireshell system provided an ideal solution to meeting bushfire requirements; and when used in conjunction with compliant decking boards, we achieved an aesthetically appealing final product that met the wishes of the client.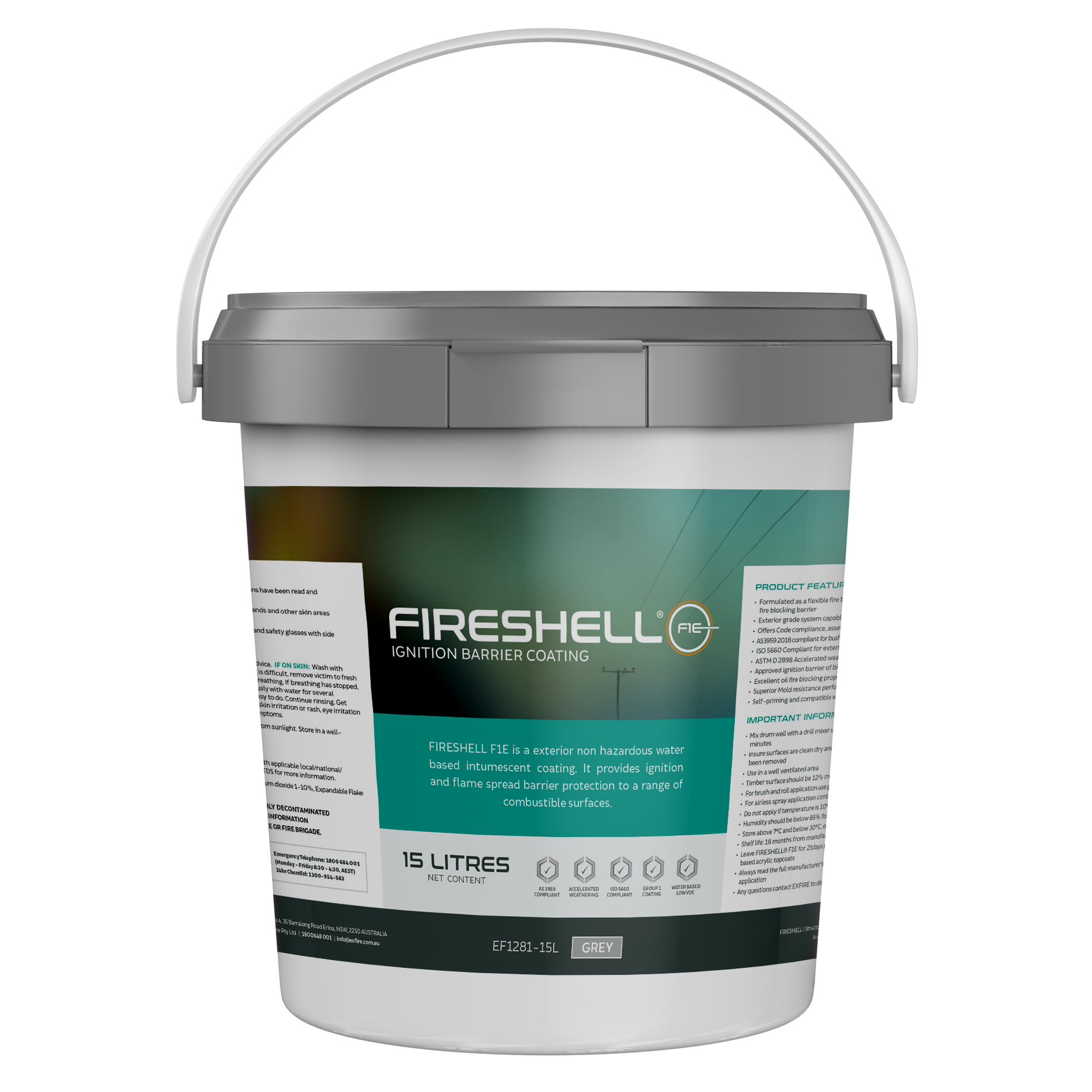 Fireshell® F1E
Fireshell® F1E is an exterior, waterborne, non-hazardous, self-priming, flexible intumescent coating.
It provides an ignition and flame spread barrier on external combustible surfaces. Achieves AS3959 bushfire resting timber compliance including accelerated weathering compliance for softwoods BAL12.5, BAL19 & BAL29. ISO 5660 compliant for external timber cladding and a range of risk reduction solutions for external combustible surfaces.

Buy Fireshell® F1E