Challenges
The existing timber on this older property required a long-term fire resistant paint solution to help protect from ember attack radiant heat and prevent ignition and flame spread.
Solution
Fireshell F1E was chosen not only because of its active intumescent properties and test performance on timber but also due to its ability to offer a flexible long-term fire retardant paint option on existing timber surfaces.
Outcome
Fireshell F1E formed an important part of the customer's extensive fire upgrade and risk reduction solution for their property. See video below for more information on the comprehensive bushfire safety upgrade of their property.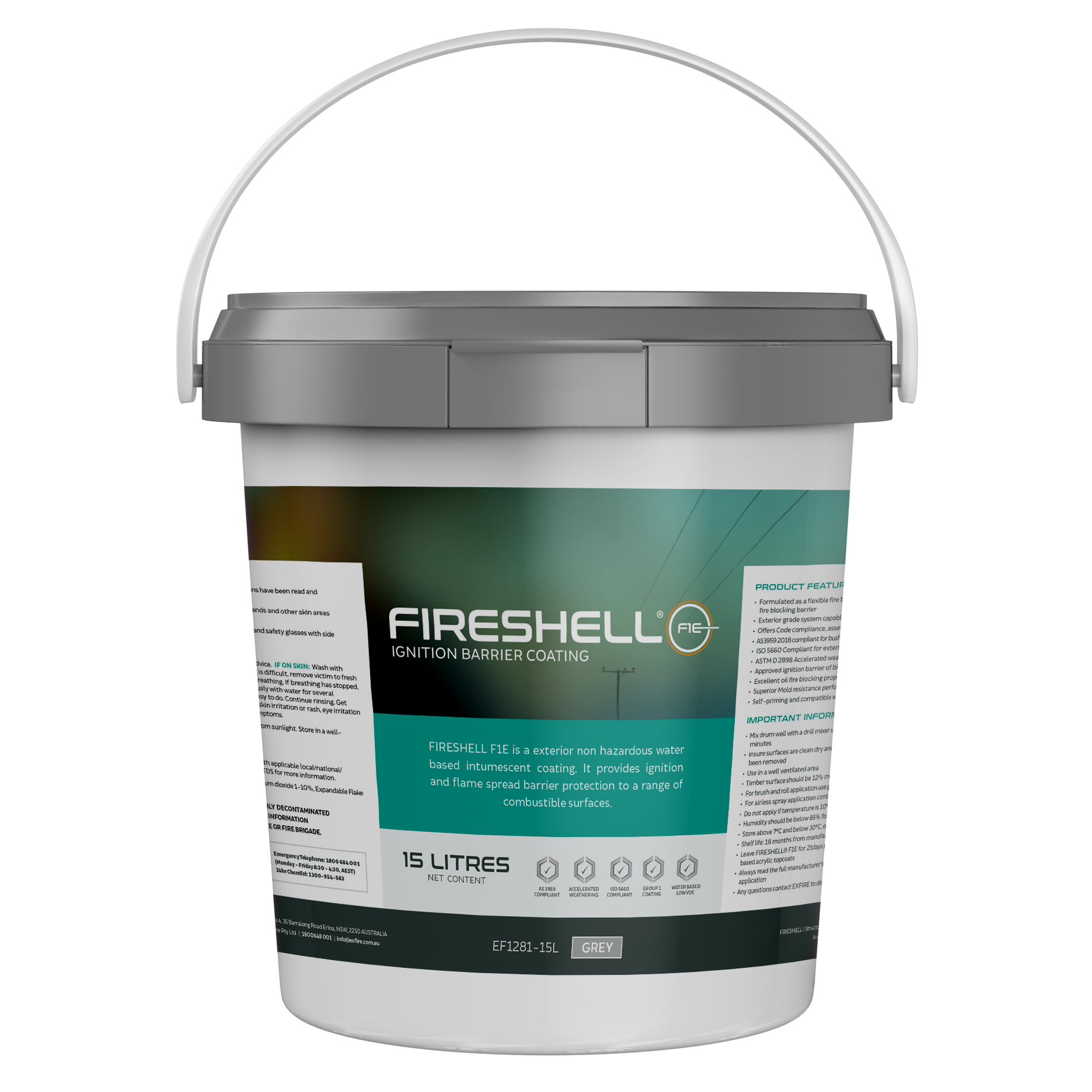 Fireshell® F1E
Fireshell® F1E is an exterior, waterborne, non-hazardous, self-priming, flexible intumescent coating.
It provides an ignition and flame spread barrier on external combustible surfaces. Achieves AS3959 bushfire resting timber compliance including accelerated weathering compliance for softwoods BAL12.5, BAL19 & BAL29. ISO 5660 compliant for external timber cladding and a range of risk reduction solutions for external combustible surfaces.

Buy Fireshell® F1E