Challenges
Finding a compliant cladding would not be in keeping with the existing design and would increase both costs and the timeline of the build.
Solution
Fireshell F1E was utilised to easily re-classify the pine weatherboards as bushfire resisting timber whilst meeting the code requirements for the BAL29 requirement.
Outcome
The original character and design were preserved and complemented the style of surrounding buildings.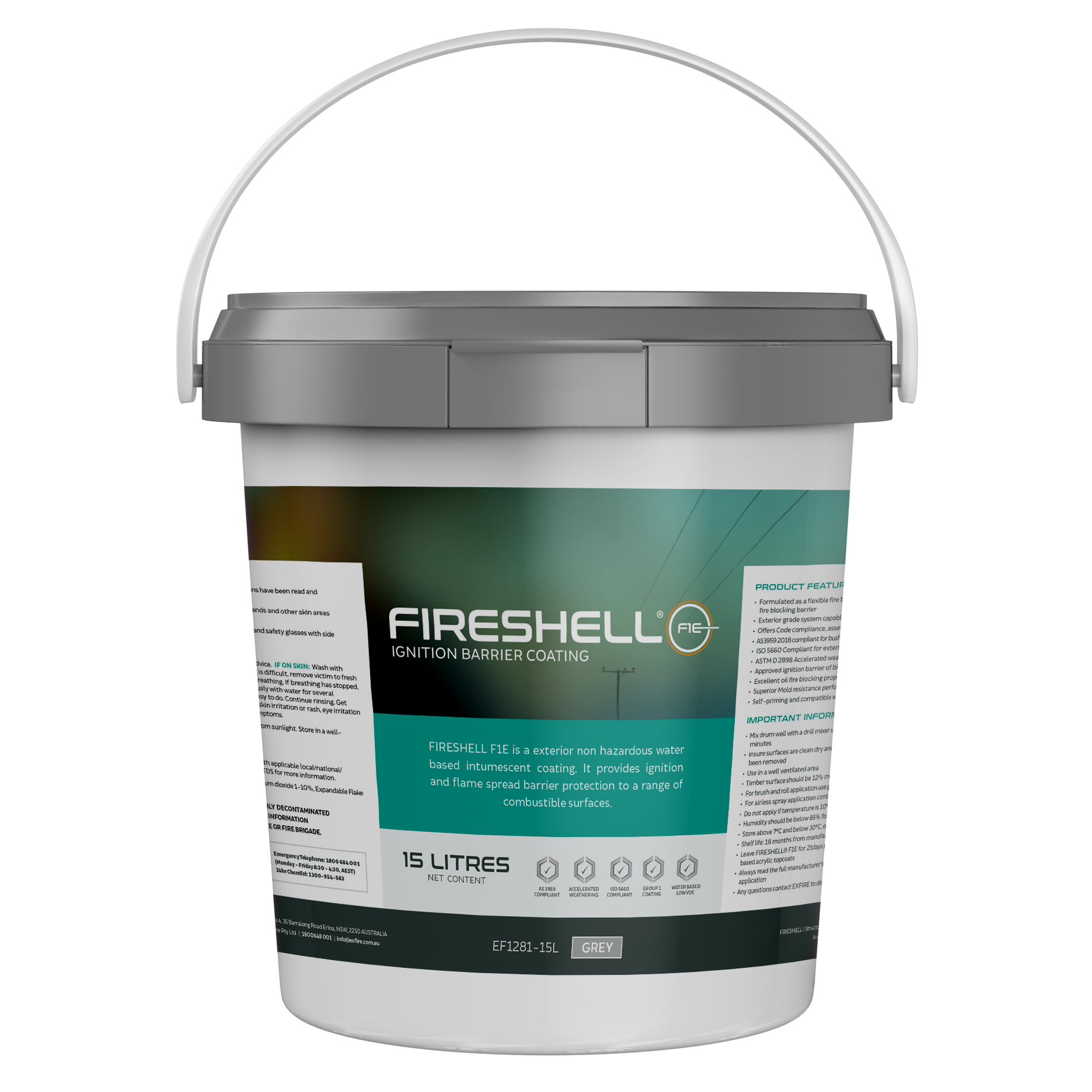 Fireshell® F1E
Fireshell® F1E is an exterior, waterborne, non-hazardous, self-priming, flexible intumescent coating.
It provides an ignition and flame spread barrier on external combustible surfaces. Achieves AS3959 bushfire resting timber compliance including accelerated weathering compliance for softwoods BAL12.5, BAL19 & BAL29. ISO 5660 compliant for external timber cladding and a range of risk reduction solutions for external combustible surfaces.

Buy Fireshell® F1E