Challenges
Achieving the performance requirements without having to remove existing cladding.
Solution
Fireshell f1E offers a coating application to treat the existing surfaces and bring them up to a compliant system for Type A within 1m from the boundary.
Outcome
Our client could retain existing cladding and achieve their required aesthetic for the build.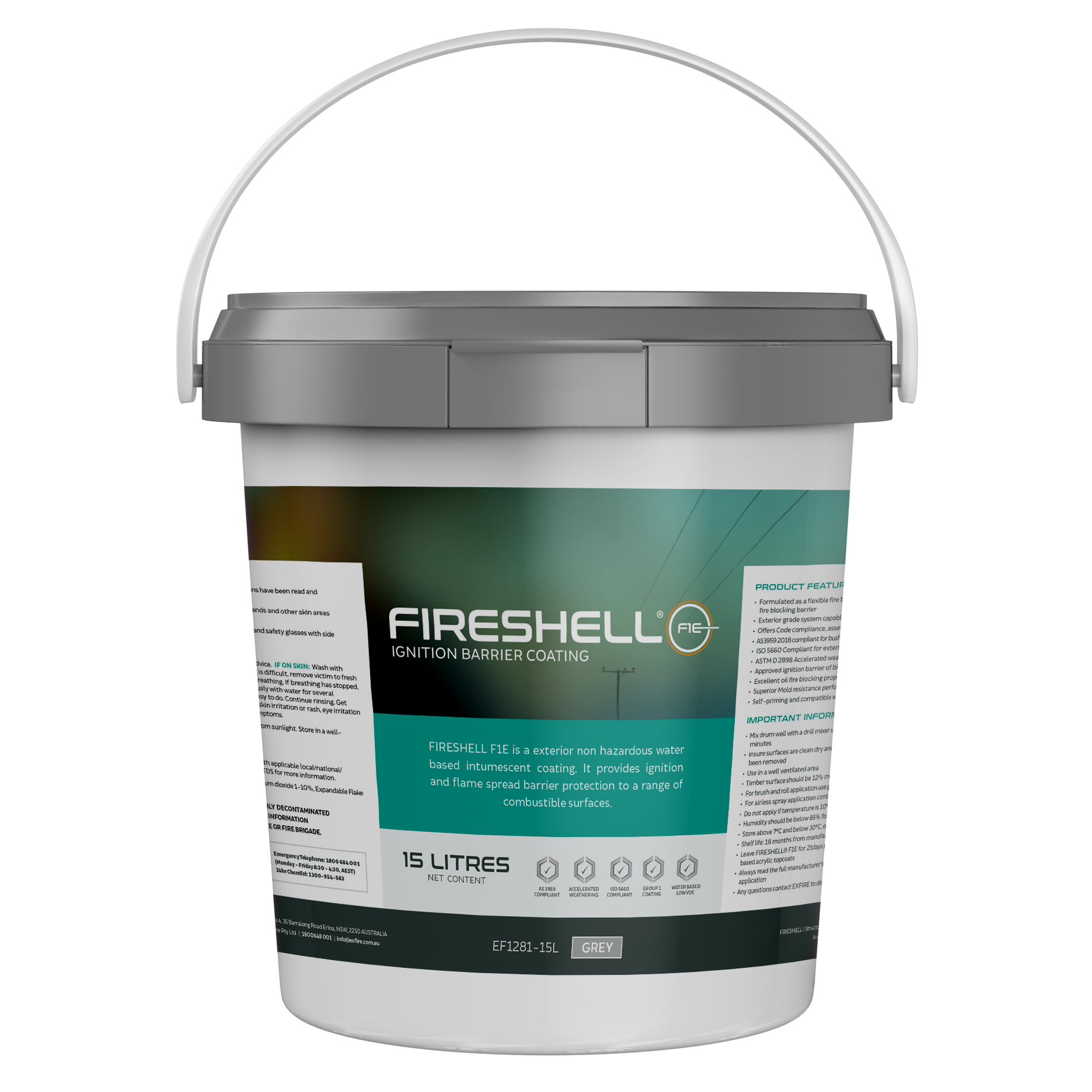 Fireshell® F1E
Fireshell® F1E is an exterior, waterborne, non-hazardous, self-priming, flexible intumescent coating.
It provides an ignition and flame spread barrier on external combustible surfaces. Achieves AS3959 bushfire resting timber compliance including accelerated weathering compliance for softwoods BAL12.5, BAL19 & BAL29. ISO 5660 compliant for external timber cladding and a range of risk reduction solutions for external combustible surfaces.

Buy Fireshell® F1E